To avoid misrepresentation on Google Merchant Center, follow the checklist.
Misrepresentation is common error that many merchants encounter. Google throw it when it thinks the information about your business is not clear enough. To avoid this, We should try to provide as much information about the business as possible.
In fact, there is no definitive or specific way for this error to be resolved this issue because the final decision is with Google. The steps listed below are based on collective knowledge, but there is no guarantee that the suspension will be lifted.

- Make sure you have your legal policies and contact page linked in the footer of all pages.
- Contac page includes information as below:
+ Physical business address
+ Phone number: ensure that someone answers the phone during business hours. Perhaps Google will call to double-check the accuracy.
+ Email address (same domain as website)
+ Contact form
+ Contact Hours (even for online businesses)
+ And if possible also your business registration number.

- Policy pages are:
Refund page
Returns page
Delivery / shipping page
Payment policy
Privacy policy
Terms and conditions
- Ensure your business details match the payment details on all platforms. Especially all Google platforms. Clearly show with image icons in the footer of the page which payment methods you accept on all pages. Also, add the same info written in the terms and conditions page.
If you have a misrepresentation problem, you can review all of the information above and add the missing parts. Then you can just click on "Contact Us" button next to the error in Google Merchant Center to request a manual review. You will see a form to provide input to Google review process. You should write about what you have changed on site and include all your contact information, business registration number, etc. It will also take a few days to complete the review.
Here are some examples of our customers who reinstated their accounts successfully by following the recommendation above: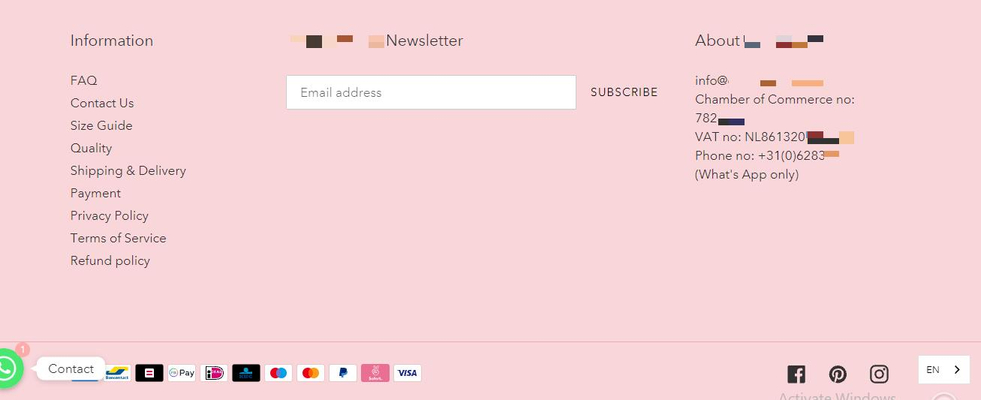 https://share.getcloudapp.com/yAu07mr4
and
https://share.getcloudapp.com/X6ubrdoq
and